Shared Branching
Regardless of where you live, work, or travel, we're as close as the nearest Shared Branch – enabling you to access hundreds of branch locations, nationwide.
To find a location, click here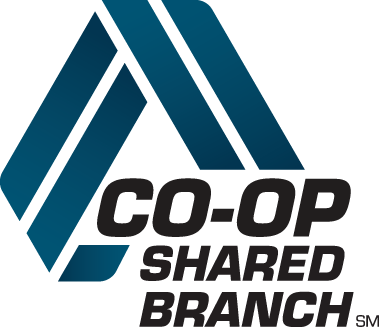 What can you do at a shared branch?
Pay your GPFCU loan
Verify account balances
Withdrawal daily limit of $3,000 at any shared branch location (cash, check, or combination)
Transfer funds
Deposit cash or check
What cannot be done at a shared branch?
New Account Services
Account Maintenance

Change of address
Change of name
Stop payment requests

Loan Applications or loan closings
IRA Contributions or Withdrawals
Certificates of Deposit (purchase, withdrawal, and/or renewal)
Wire Transfers
What do you need when visiting a shared branch?
Your Identification (expired ID's will not be accepted)
Your account number
The name of the credit union you are a member with (Greater Pittsburgh FCU)
The last 4 digits of your social
You must have these items in order to conduct business at a shared branch location. If the representative there cannot verify you in three attempts, your request will be denied.
Digits in Member No.
Shared Branching Account Number
6
01 * * * * * * 0
5
010 * * * * * 0
4
0100 * * * * 0
Example: 1234
010012340
The * represents your member number. Your member number is the number you used to enroll into online banking.
Your shared branching account number should be 9 digits total.